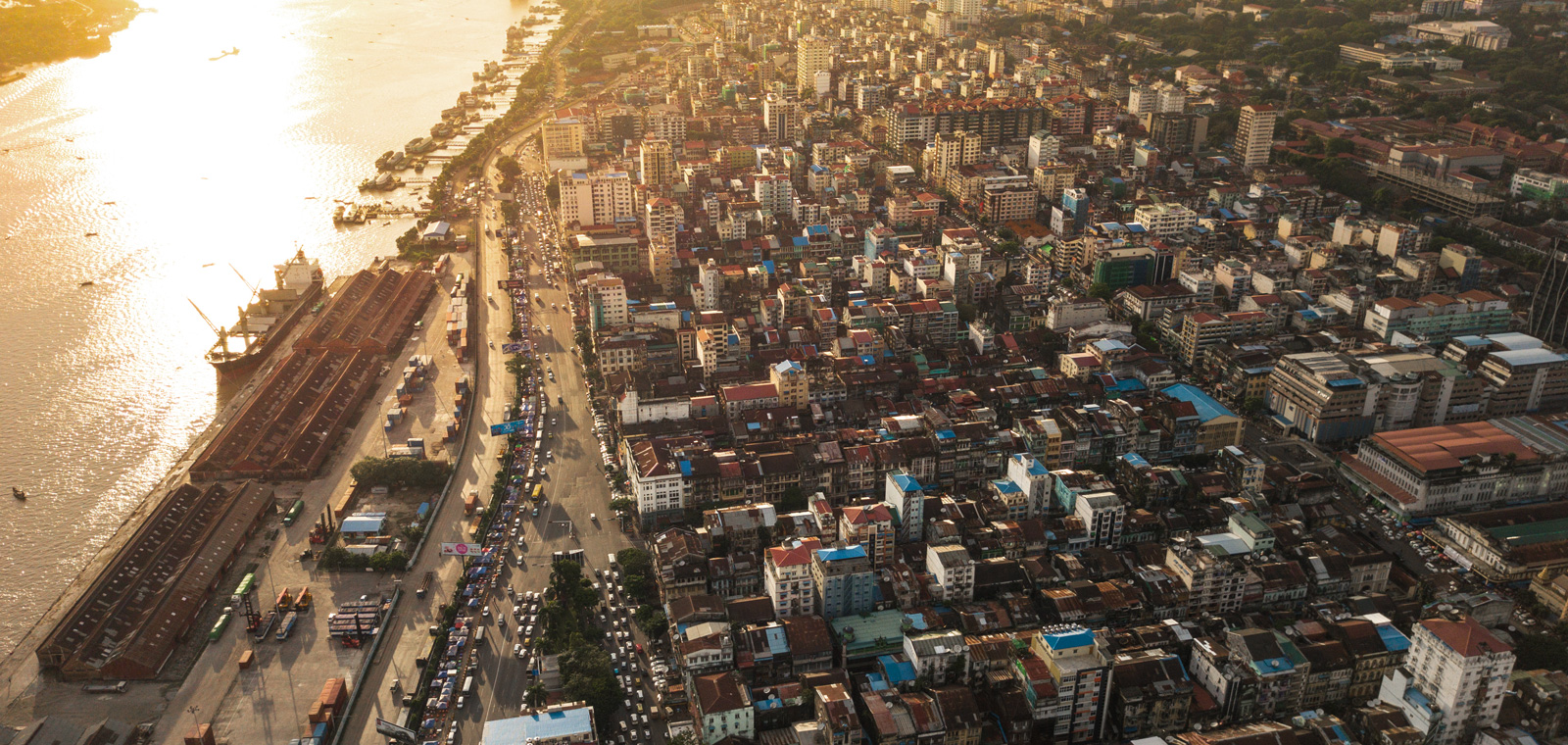 Impact of COVID-19 on Myanmar's Real Estate Sector
Watch a talk given by Stephen Purvis, CEO of Yoma Land, on the state of Myanmar's real estate sector as it endures the country's second wave of COVID-19 infections. The presentation was given as part of a webinar entitled "Impact of COVID-19 on The Real Estate Sector", organized by CCI France Myanmar and Singapore Association of Myanmar, in October 2020.
This event included discussion around the current status of Myanmar's real estate sector. It takes into account COVID-19's impact while identifying areas of opportunity for Myanmar's real estate sector and a path to recovery.
Mr. Stephen Purvis was appointed as the Head of Yoma Land in February 2019. He has been with the Group since 2013 and was the Project Director and subsequently the General Manager for Yoma Central since 2015. He has more than 30 years of experience in the real estate market including developing substantial mixed-use city centre projects in emerging and developed markets.
Mr. Purvis is a chartered member of the Royal Institute of British Architects. He holds a Bachelors of Arts (Hons) Degree in Architecture from Newcastle University, England and a Bachelors in Architecture from Westminster University, England.
Introducing Yoma Central
Designed by prominent architect Cecil Balmond OBE, Yoma Central is an integrated real estate development in the heart of Yangon, Myanmar.
When completed, the project will combine The Peninsula Residences Yangon, two Grade A office towers, a Westin business hotel and serviced apartments. All of these properties will be connected by a 5-floor luxury retail podium. This retail podium will feature international flagships, boutique outlets, integrated gourmet food court and supermarket. The development is anchored by the heritage Myanmar Railways Building restored into The Peninsula Yangon five-star hotel. In May 2019, Yoma Central obtained an Environmental Compliance Certificate from the Environment Conservation Department. Yoma Central and The Peninsula Yangon are expected to be completed in late 2022.