Built for humans, engineered for success. Yoma Central's two 24-storey office towers provide 75,000 sqm of Grade-A workspace to help businesses and people thrive together. 
Find yourself in the very heart of Yangon's central business district, at the city's most desirable address: Yoma Central. The integrated city quarter will connect enterprise with the finest shopping, fine dining, hotels, hip bars and cafes.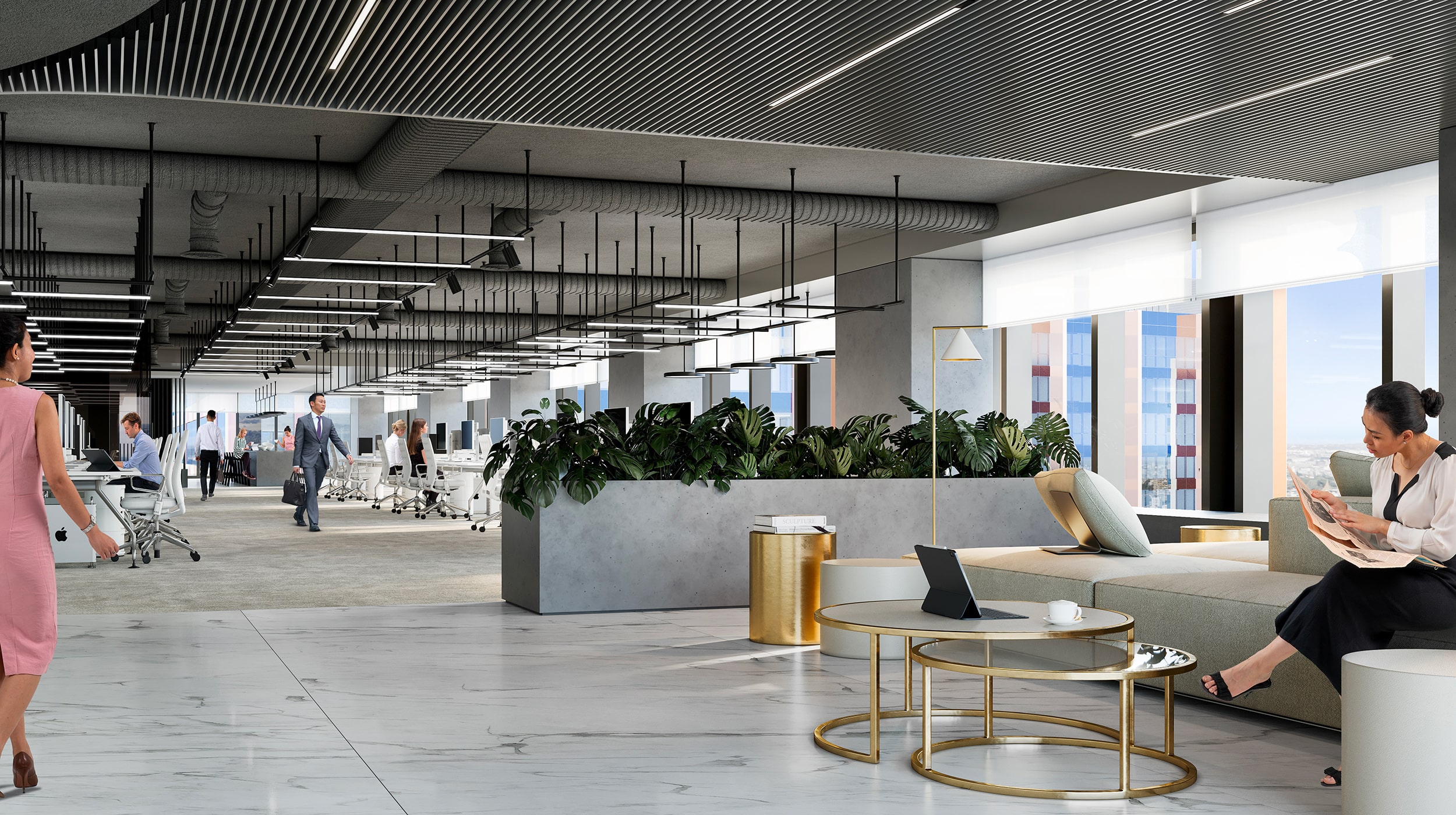 Yoma Central Offices
Grade A Sustainability & Facilities
Disaster Planning and Crisis Management
The entire development is designed to ensure safety and business continuity in the event of natural disaster
Utility Supply Self-sufficiency
The site is designed to be 100% functional using 6 diesel powered generators with 48hrs diesel tank reserve. The potable water supply is entirely self-sufficient. The energy center houses a 33kv substation dedicated only to Yoma Central Project and the adjacent The Peninsula Yangon hotel
Fire Safety
The development was initially designed by international fire safety specialist Buro Happold to comply with Singapore Fire Code to ensure high levels of prevention, detection and suppression
Energy-efficient
The building systems have been designed by international expert Indochine Engineering to comply with EDGE environmental certification to reduce energy consumption and thus drive down occupation costs
Spacious Floor to Ceiling Design
Slab to slab design distance of 3.795m and clear floor to ceiling height of 2.8m
Superstructure Design
The superstructure for both towers 3 and 4 is comprised of reinforced concrete columns, beams and slabs, with a mostly column free internal space in tower 4. The core is constructed of reinforced concrete
Wellness
The Yoma Central site offers over 1,000 sq. m of landscaping with trees, open terraces and public areas. The public areas provide ample opportunities to enjoy shaded fresh air
Public Transport
Yoma Central is located at the heart of Yangon's future citywide transit system
Data Connectivity
Yoma Central office towers are connected via fiber to the city with no limitation to bandwidth. The office towers will provide 4 fiber core provisions between the data room and tenant premises
Large Tenant Opportunities
For tenant taking multiple floors the structure allows for private staircases connecting floors within the tenancy area
Back of House Servicing
A dedicated service road runs around the back of the project providing access for even the largest vehicles to deliver to the office towers
Traffic Management and Parking
Yoma Central Project has a total of 8 vehicle access and ingress points, this combined with internal traffic management means that the site can function irrespective of traffic conditions on Bogoke Road or Sule Pagoda Road. A total of 1,200+ parking spaces service Yoma Central with drop off at levels 1 and B1
Security and Access Control
International security consultants Control Risks ensured that the design incorporates the latest thinking in scalable security management. This means that the unobtrusive, passive and reactive security systems can be quickly changed to deal with increased threat scenarios across the site
Site Wide Vertical and Horizontal Connectivity
Each tower is served by 8 x 24-person lifts with a maximum waiting time of 30 seconds
Tenants and employees will have an all-weather direct access to Yoma Central's retail podium, which in addition to high end luxury and affordable fashion, includes F&B outlets for all tastes and price points and a full suite of amenities such as banks, dental facility, clinic, creche and gym.
Yoma Central's dual office towers address a number of big ideas in the category of the workplace trends, including the evolution towards open plan and human-centric design. Modern amenities and flexible floor plates that adapt to any size or shape will help you to create a safe and dynamic working environment that can meet tomorrow's professional needs.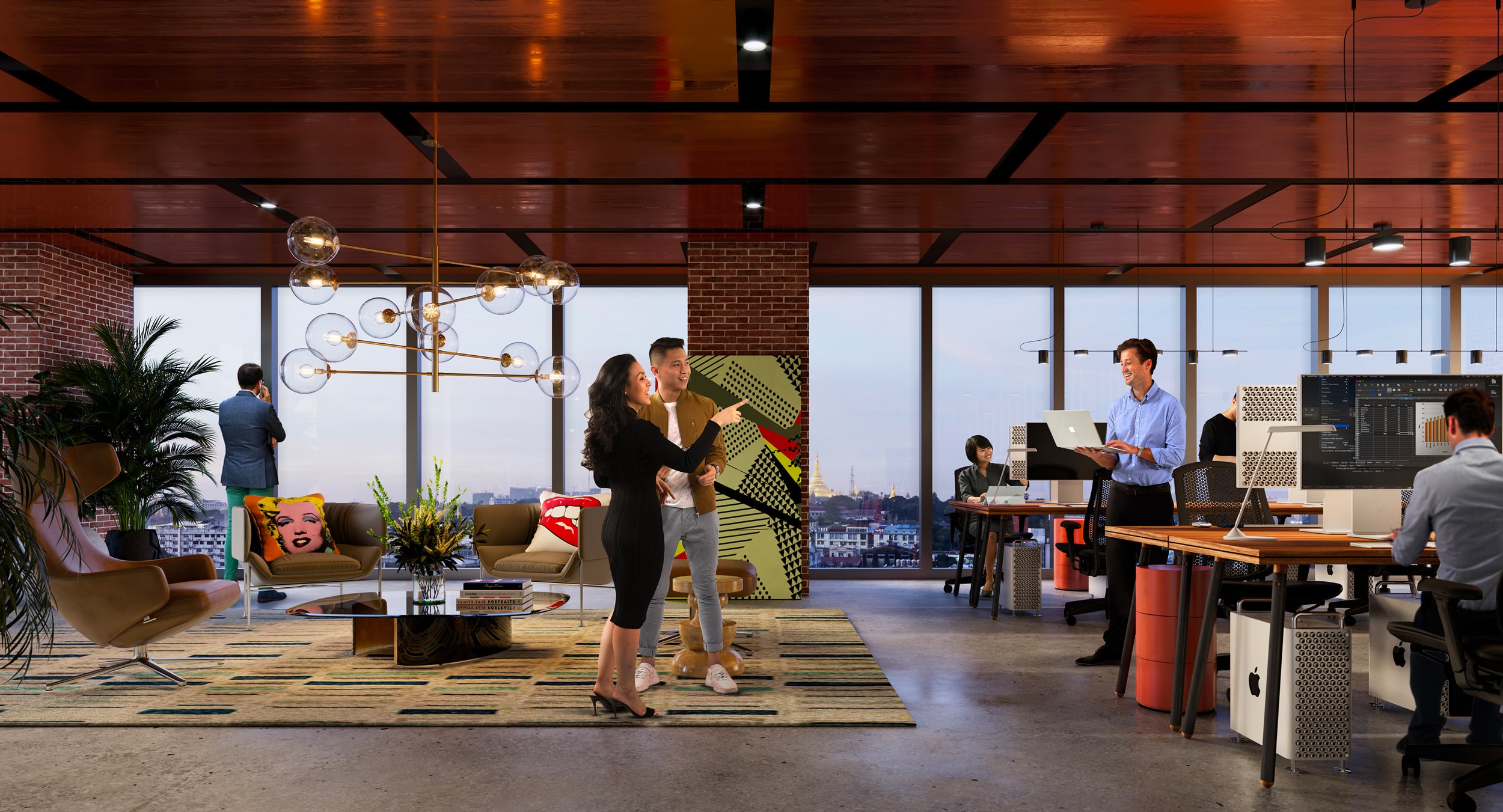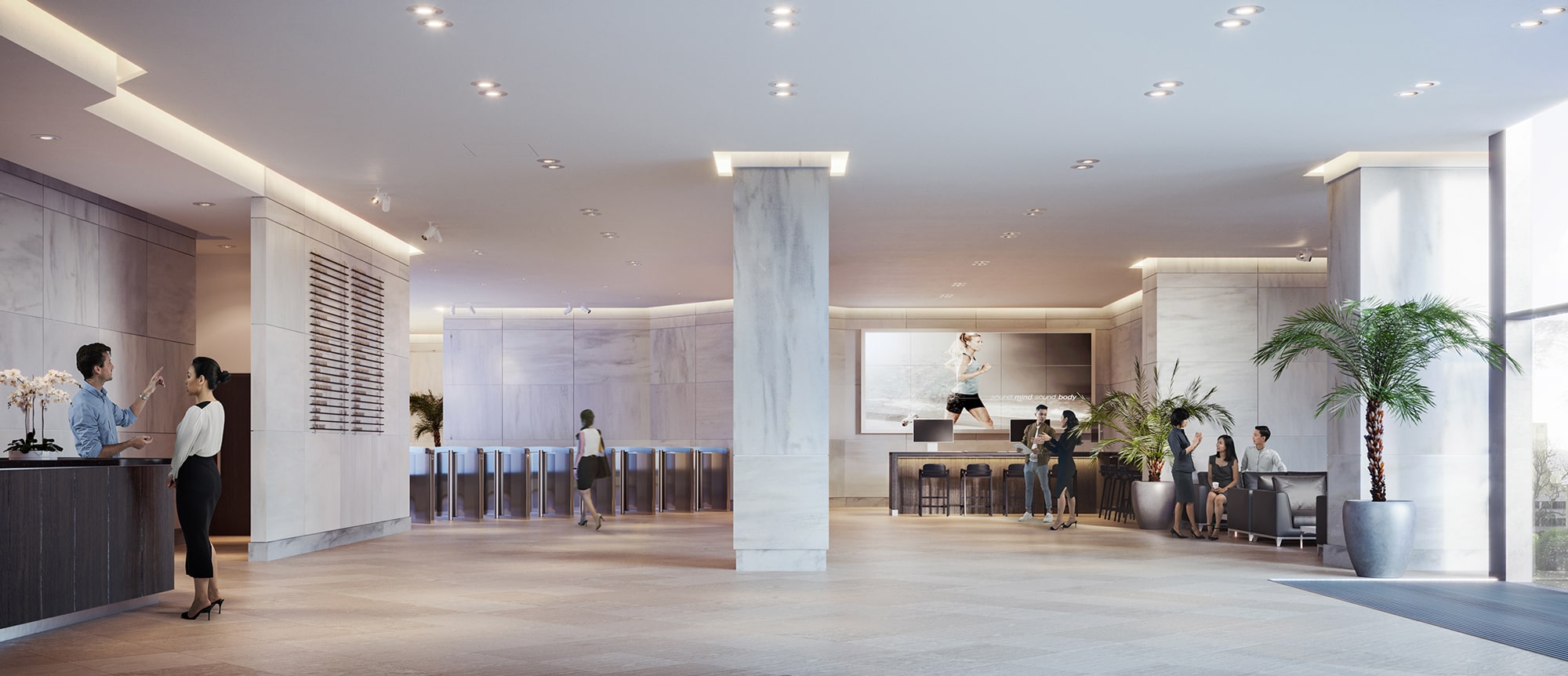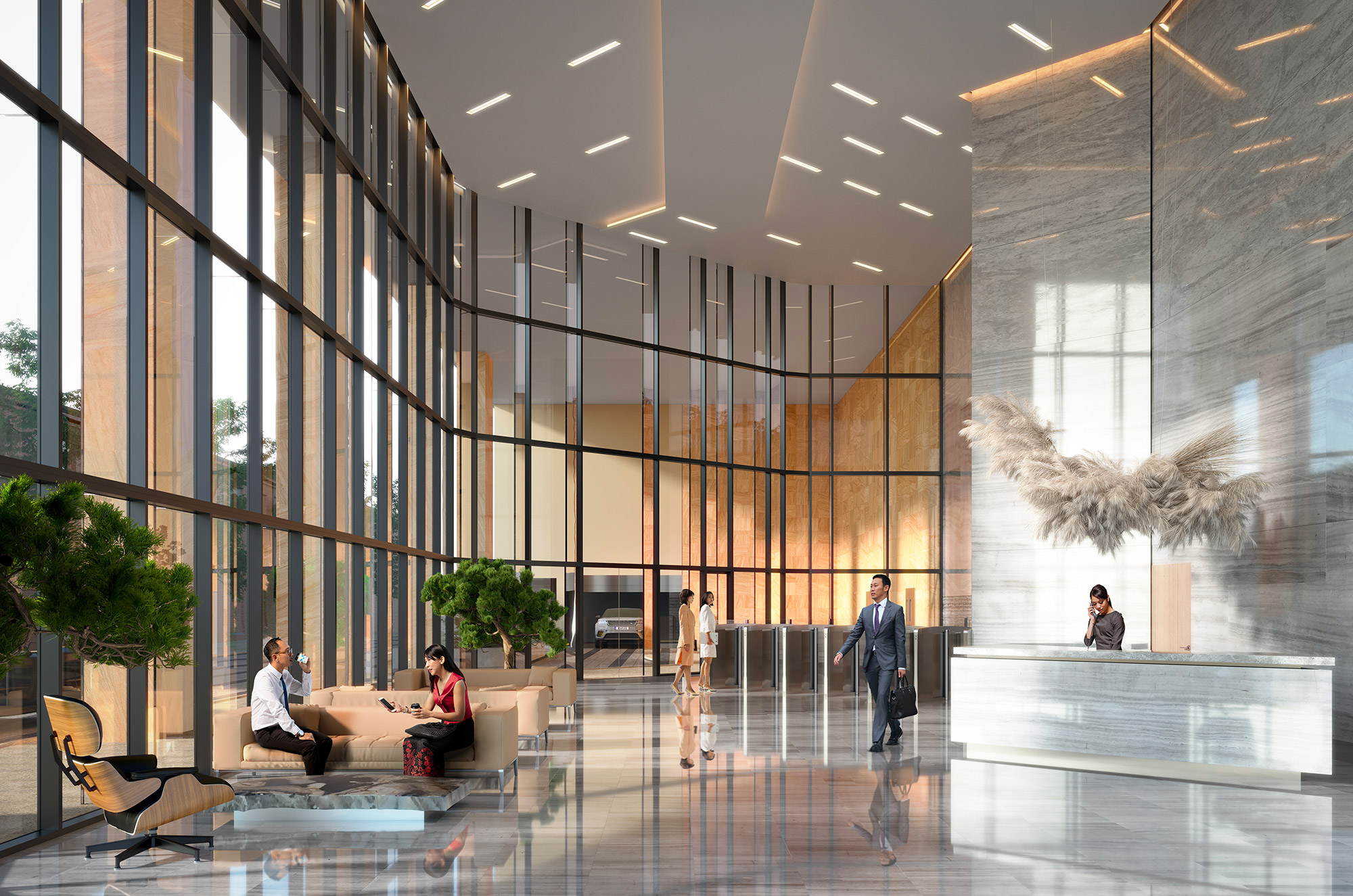 Floor distribution
Office Stacking Plans
Yoma Central Office Leasing Contact
ADDRESS
22 Kaba Aye Pagoda Road (access off Tower Road), Bahan Township, 11201 Yangon, Myanmar
TELEPHONE
+95 9 787 579 011
EMAIL
office@yomacentral.com