Built for humans, engineered for success. Yoma Central's two 24-storey office towers provide 75,000 sqm of Grade-A workspace to help businesses and people thrive together. 
Find yourself in the very heart of Yangon's central business district, at the city's most desirable address: Yoma Central. The integrated city quarter will connect enterprise with the finest shopping, fine dining, hotels, hip bars and cafes.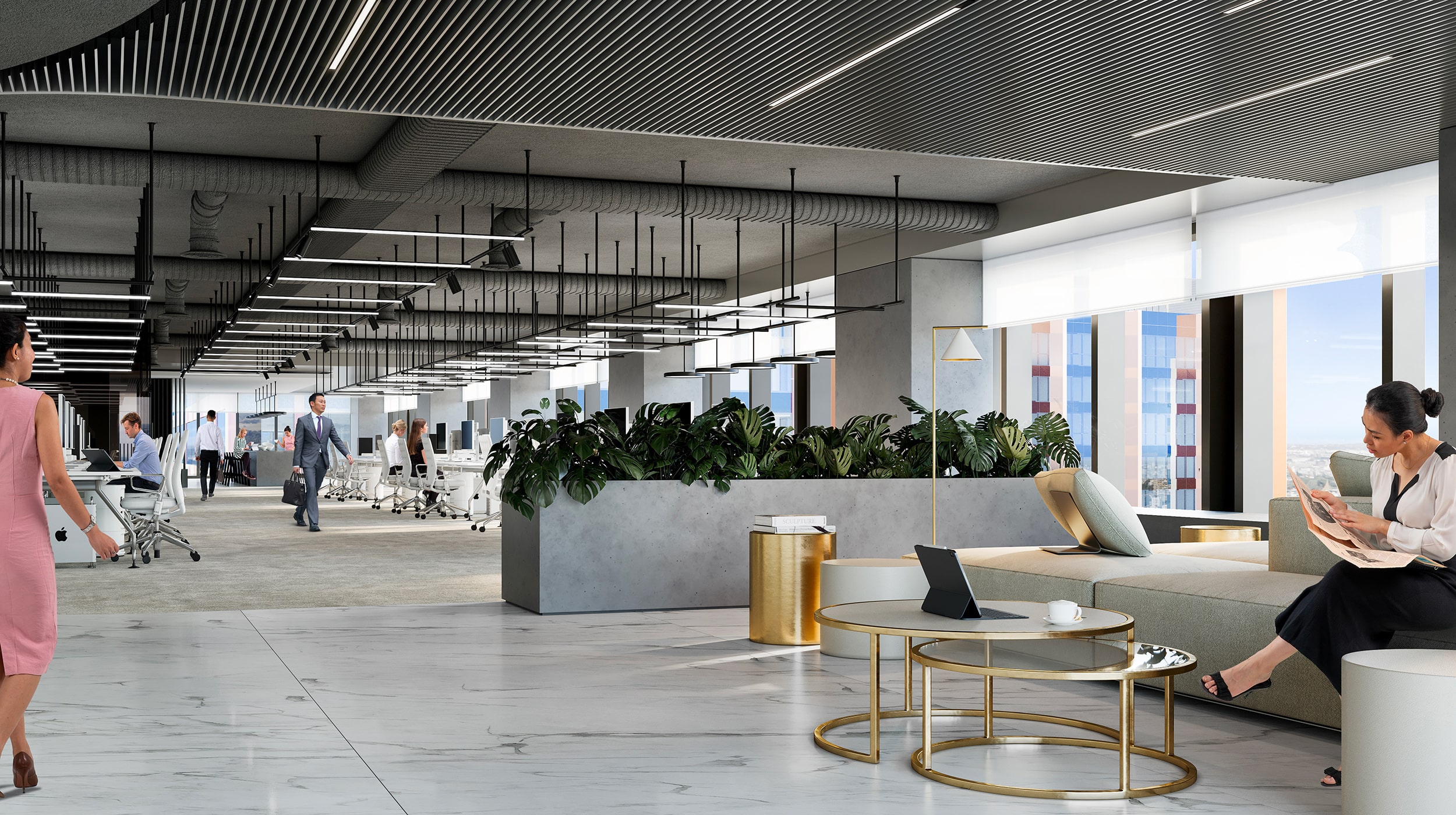 Yoma Central Offices
Grade A Sustainability & Facilities
Disaster Planning and Crisis Management
Built to international building regulation to withstand earthquake and hurricanes.
Utility Supply Self-sufficiency
6x2.5 MVA with UPS back-up power generators
Fire Safety
World-leading standard for fire safety, includes fire-protected staircases, lifts, alarm and sprinkler system.
Energy-efficient Low-e Glass
Low emissivity IGU Vision Glass to provide a brighter, more energy-efficient space.
Spacious Floor to Ceiling Design
Slab to slab design distance of 3.795m and clear floor to ceiling height of 2.8m.
Superstructure Design
Reinforced concrete meets the American Concrete Institute code.
Energy Efficiency
Built to IFC's EDGE principals as a sustainability standard.
Wellness
More than 950 sq. m. of terraces and gardens for a natural dimension.
Public Transport
At the heart of Yangon's future citywide transit system.
Data Connectivity
High performance Fibre-to-the-Building network and Wifi available on every floor.
Large Tenant Opportunities
Multiple floor tenancies allow for private staircases and dedicated lift access controls.
Back of House Servicing
Dedicated road to rear entrance for large delivery and collection.
Traffic Management and Parking
Convenient vehicular access to an underground car park with more than 800 spaces.
Security and Access Control
Protect your business with round-the-clock security on-site.
Site Wide Vertical and Horizontal Connectivity
Eight SMART Lifts per Tower covering both low zone and high zone.
Business Support
Convenient access to multiple amenities and services within Yoma Central.
Yoma Central's dual office towers address a number of big ideas in the category of the workplace trends, including the evolution towards open plan and human-centric design. Modern amenities and flexible floor plates that adapt to any size or shape will help you to create a safe and dynamic working environment that can meet tomorrow's professional needs.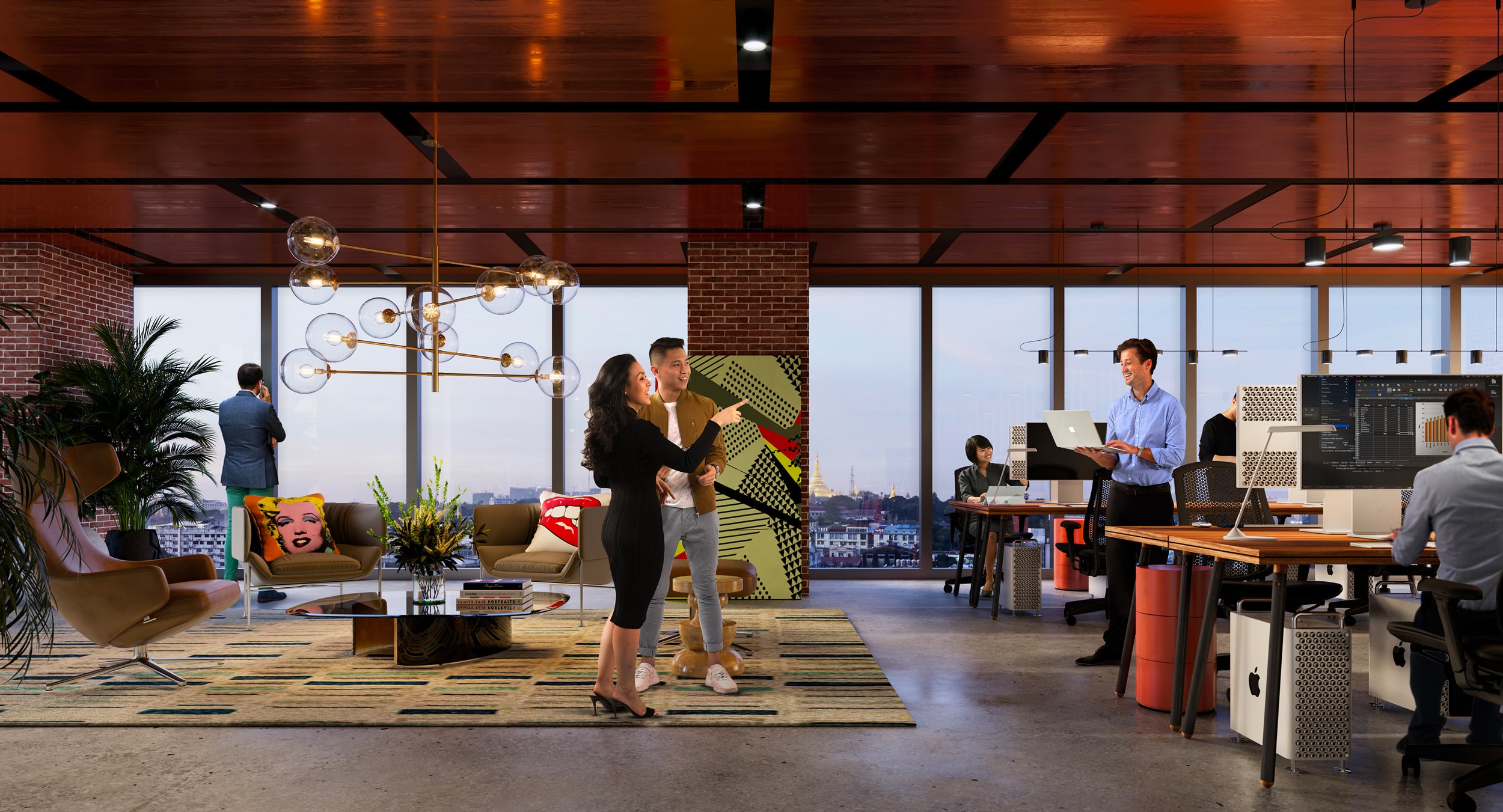 Sustainable Business
Yoma Central's architectural design serves as a leading example of resource-efficient building design for the region. The two 24-storey office towers combine the latest technologies with an open, flexible floor plan to serve the city's business community and support Myanmar's future growth. The building was designed and built to make a low environmental impact.
Tower 3 typical floor plate
Double banked layouts from 1,870 to 2,353 sq. m.
Live Load: 2.5 kN per sq. m and Dead Load: 2.2 kN per sq. m
ASK FOR EXCLUSIVE INFORMATION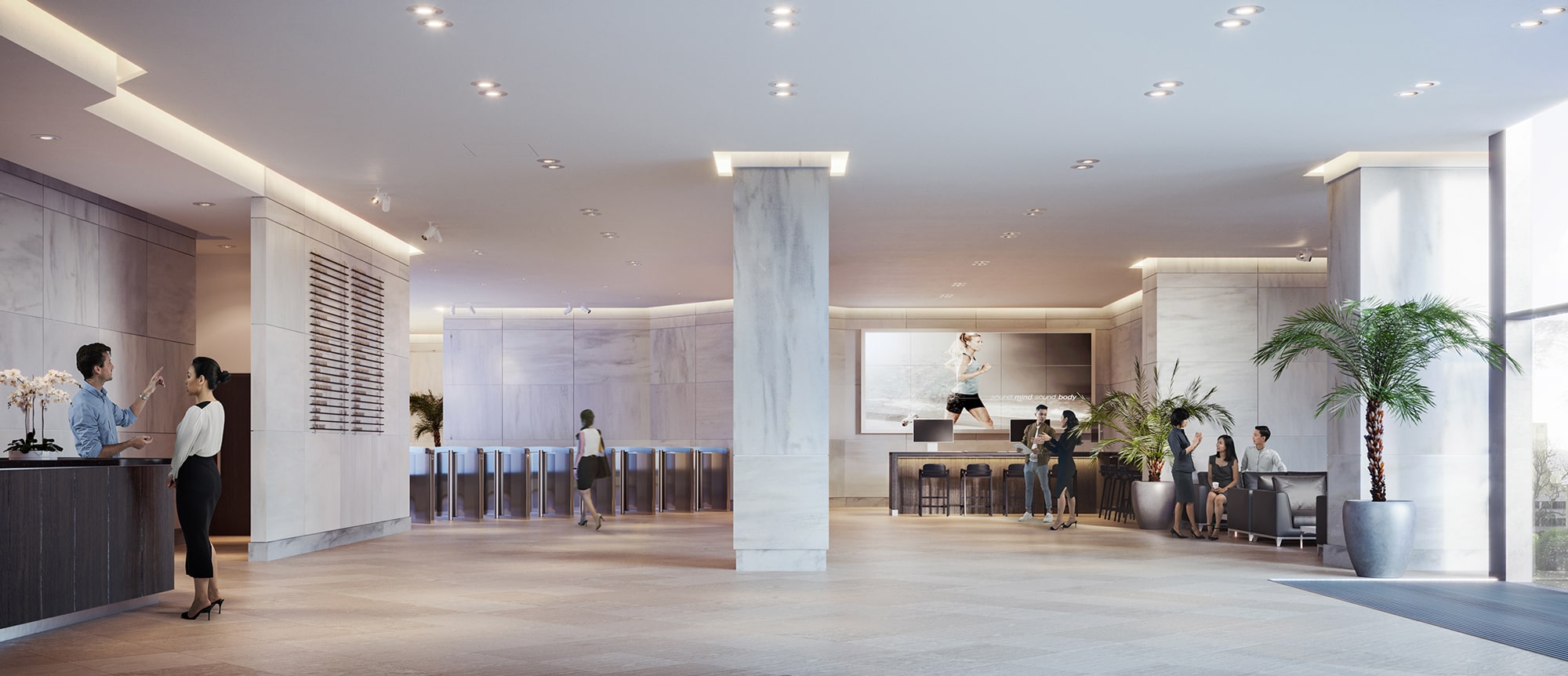 Tower 4 typical floor plate
Race track layouts from 1,665 to 2,125 sq. m.
Live Load: 2.5 kN per sq. m and Dead Load: 2.2 kN per sq. m
ASK FOR EXCLUSIVE INFORMATION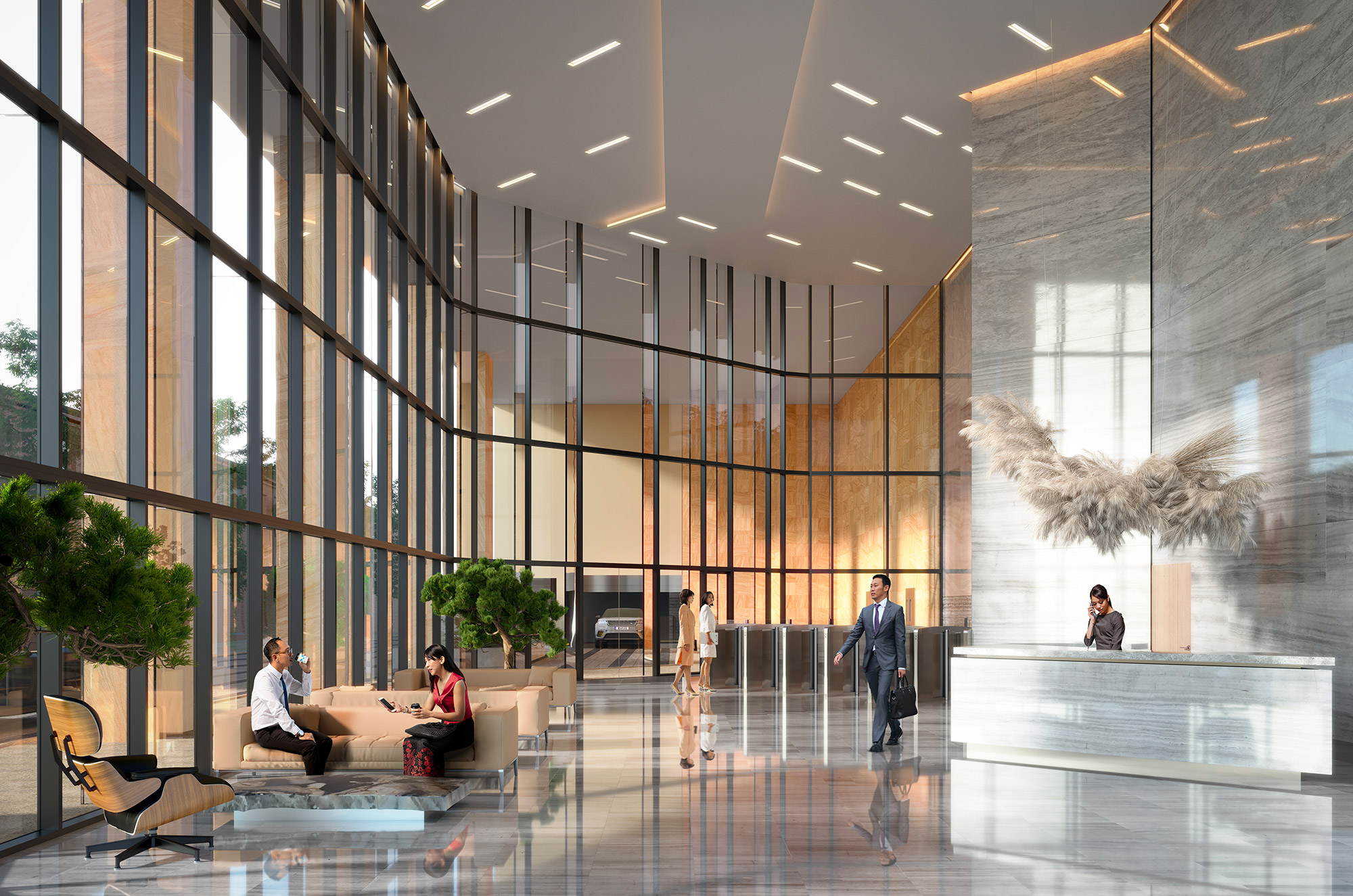 Tower 3 and 4 Floor Distribution
Multi Tenancy Floors from Level 5 to 9
Single Tenancy Floors from Level 10 to 22
Request Full Office Specifications
Request for more information
Yoma Central Office Leasing Contact
ADDRESS
22 Kaba Aye Pagoda Road (access off Tower Road), Bahan Township, 11201 Yangon, Myanmar
TELEPHONE
+95 9 515 3315
EMAIL
offices@yomacentral.com