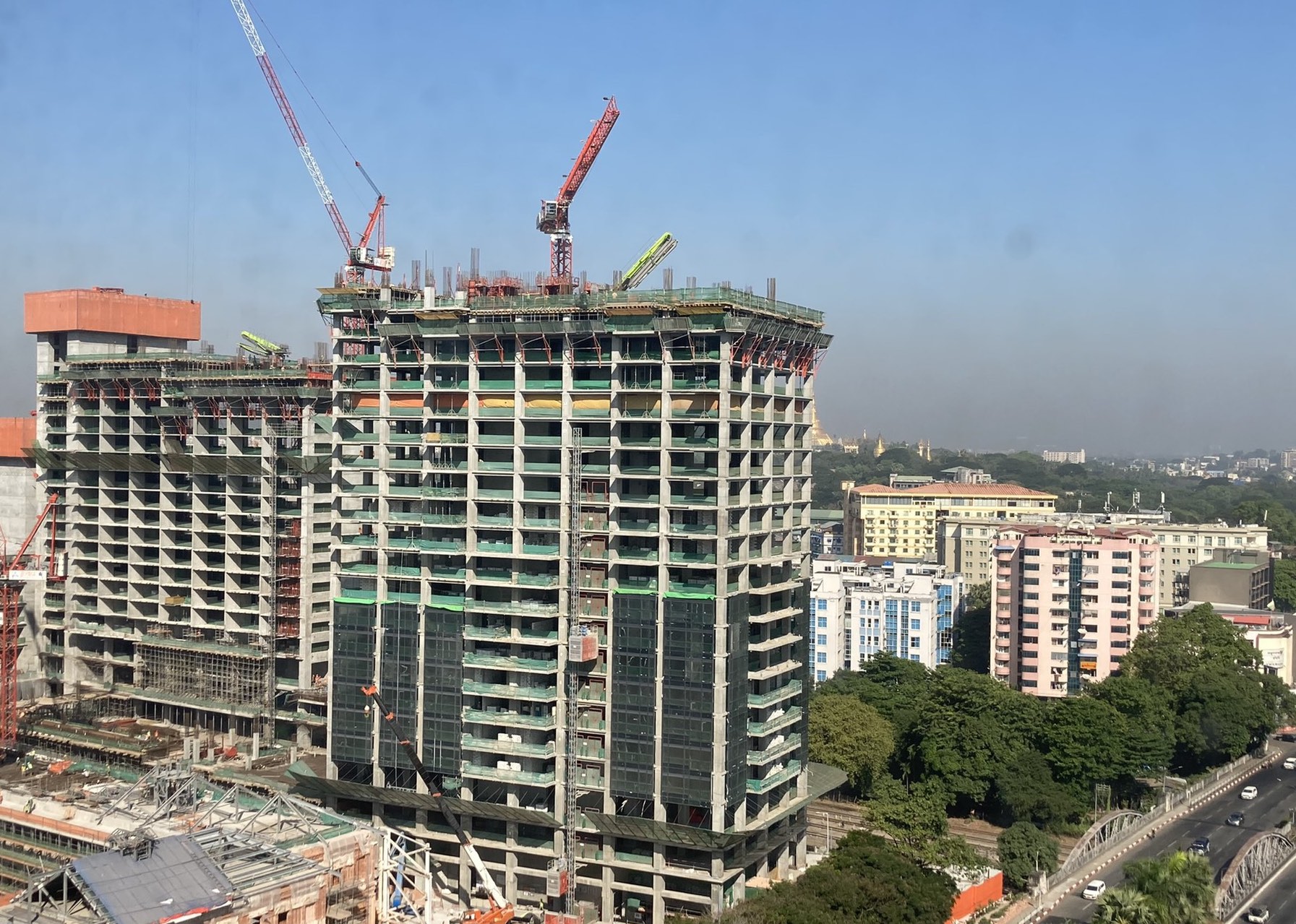 Yoma Central January 2021 Newsletter
Dear Friends, Investors and Partners,
We are very pleased to share this month's construction news and update you on what has been achieved in recent weeks. The capacity within the Yoma Central Project in January is reflected in the construction's steady progress made on Tower 1. It is now at level 22.Both Tower 1 and 2 façades are going up at a good pace. Internal wall installations have advanced rapidly, while MEP is being installed everywhere with a lot of activity in every corner of the site. 
We were able to ensure site safety for workers and project staff thanks to our contractors, BTJV/BYMA, who have made significant efforts to meet the unprecedented demands these difficult times ask of us.
Last year, we dealt with a considerable influx of information from BTJV and other direct works contractors. For an idea of scale, we have recorded the following:
More than 14,000 inspections on site (all types) and 520 NCRs issued
We've received almost 1,050 letters and sent out more than 700
We've received and replied to more than 15,500 drawings and 3,200 RFAs
We've conducted weekly safety inspections and recorded all actions for follow up, and attended hundreds of other health and safety briefings and toolbox talks
We've prepared and issued hundreds of documents to EDGE to get ready for the sustainability approval
2021 will see a big swing towards ID shop drawings and a bigger focus on site works across all disciplines, so we expect to be busier than ever!
---
YCP Construction Site Progress Report
Tower 1 – The Peninsula Residences Yangon
Tower 1's slabs are now completed on level 22 and work has started on level 23. MEP 1st and 2nd fixtures are underway on level 15. We are progressing with installation of unitised façade panels on level 11, meanwhile internal block work is proceeding on level 14.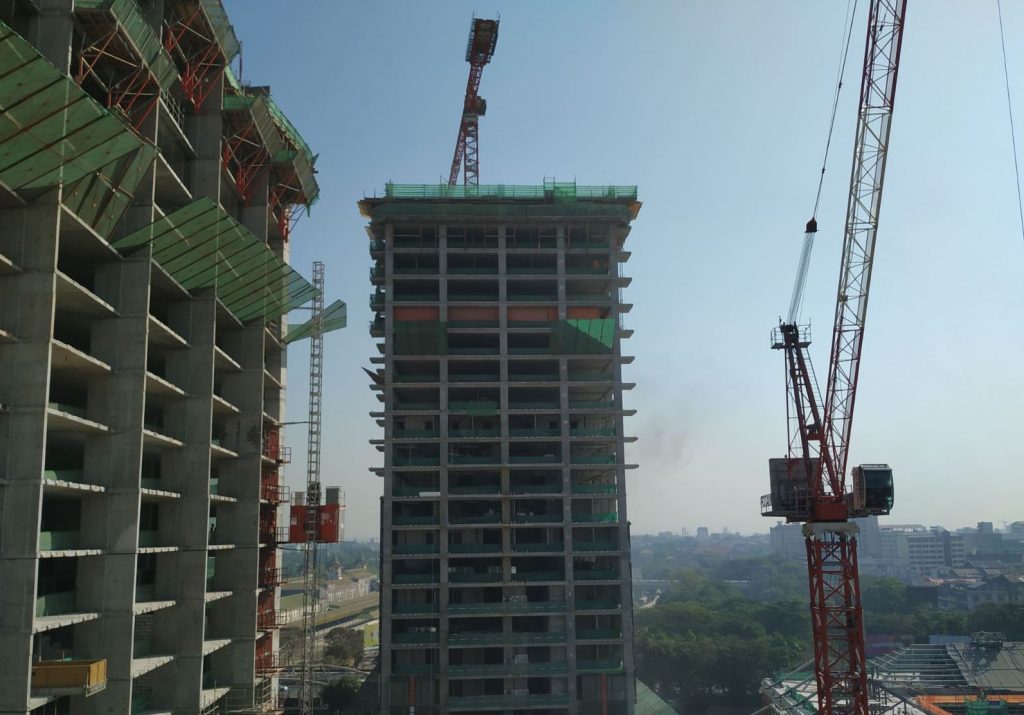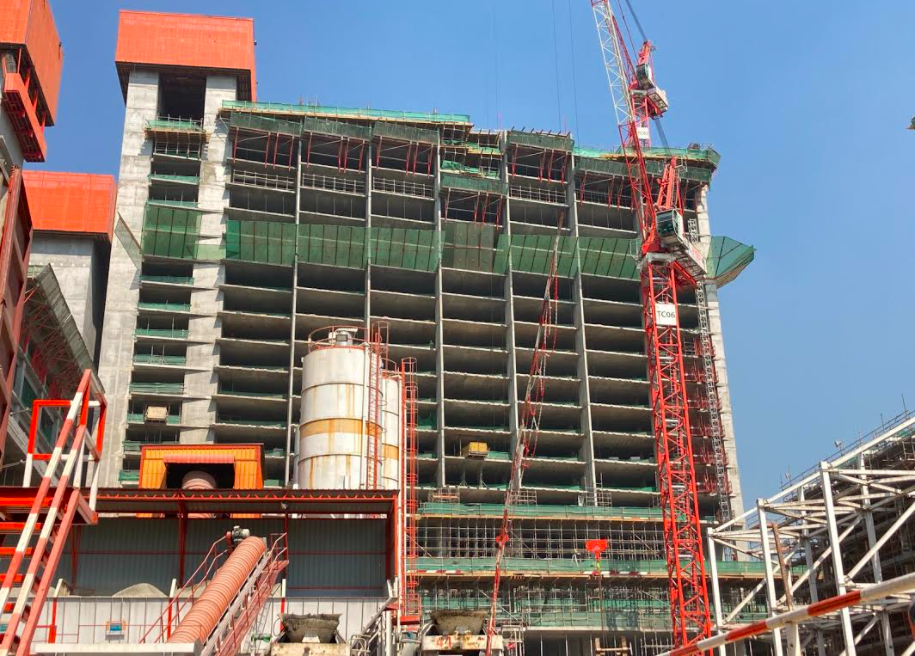 We have completed slab construction on level 18 and have now begun to work on level 19. MEP 1st and 2nd fixtures are ongoing at level 11 and we are installing unitised facade panels on level 7 and 8. The internal block works on basement levels 1 to 2, as well as above ground level 6 and 7, are currently in progress.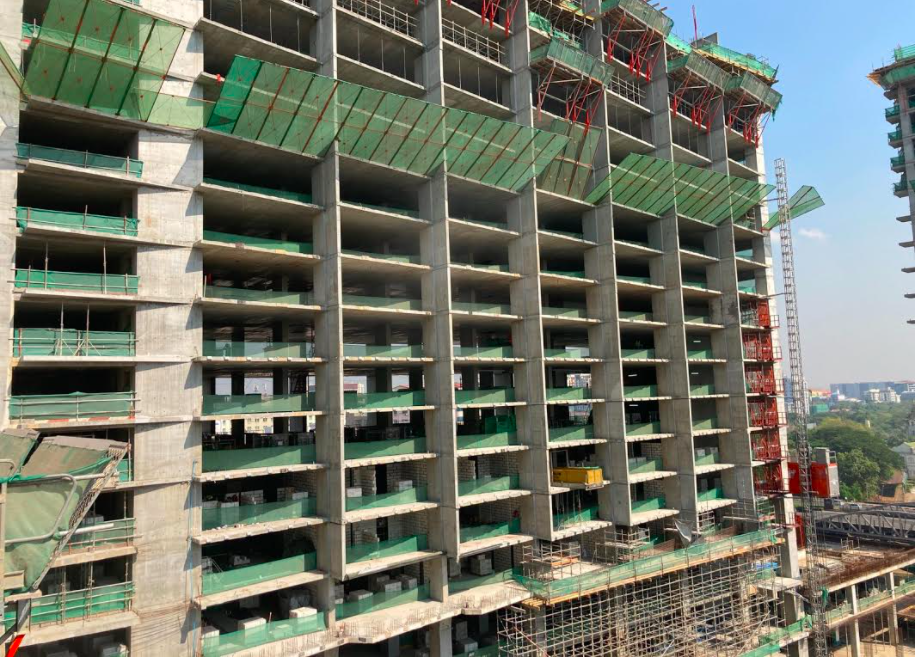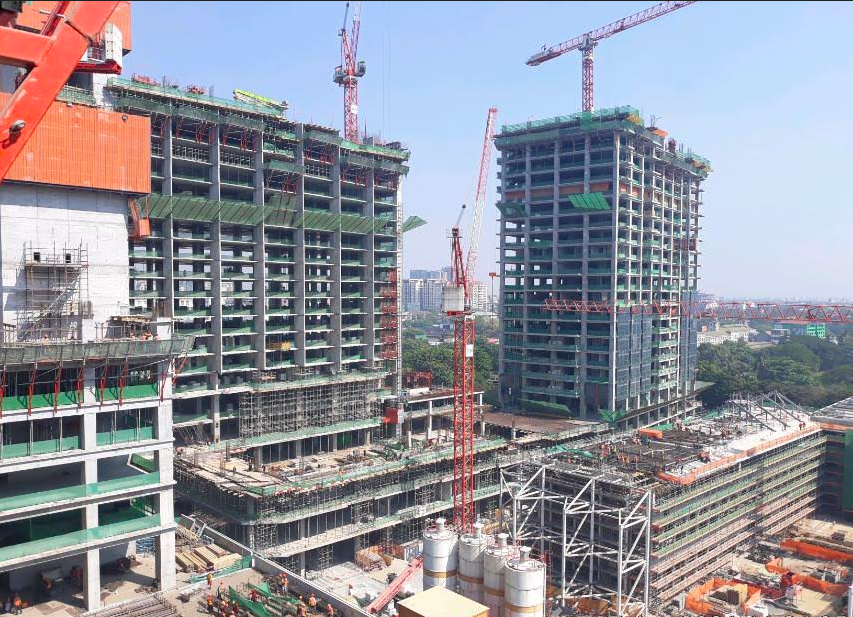 Tower 3/4 – Offices
Tower 3's slabs on level 8 and 9 are currently in progress. The internal block works are now ongoing on level 3 and MEP 1st and 2nd fixtures are taking place on level 3 and 4. At Tower 4, we are working on Level 10 and 11's slabs. The internal block works are underway on Level 2 and 3, whereas MEP 1st and 2nd fixtures are proceeding on level 3 and 4. The facade unitised panels are soon to be installed at both Towers; 1 and 2.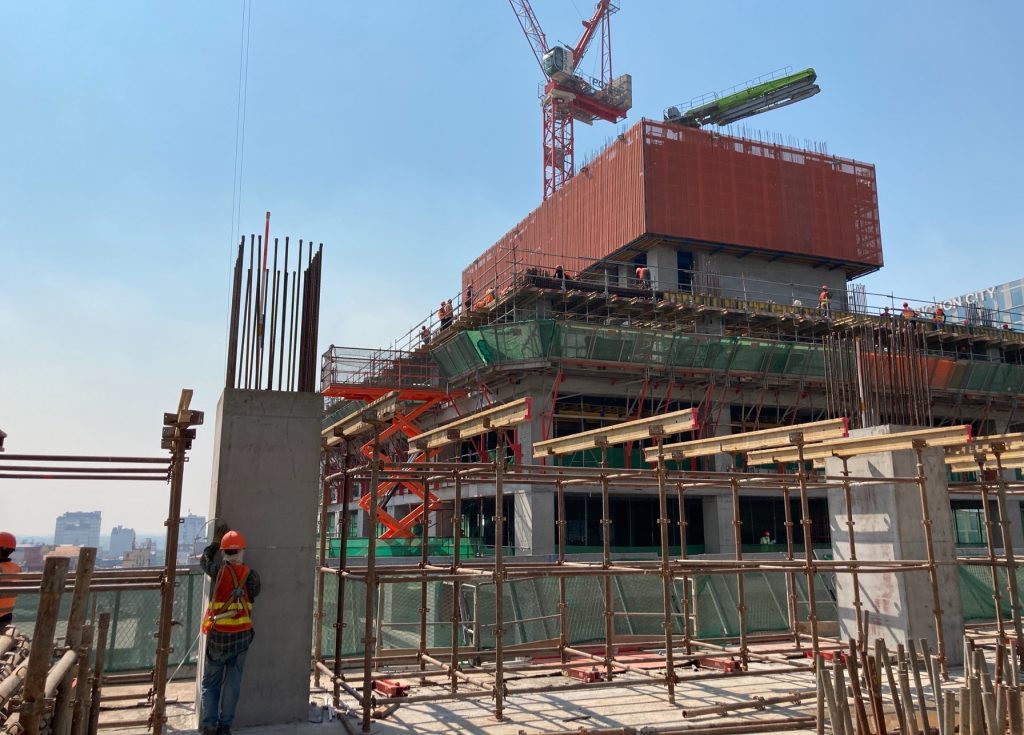 Energy Center
We have positioned Genset, TX and GIS and the installations are in progress. We have successfully assembled the chiller, while the cooling tower delivery is still pending.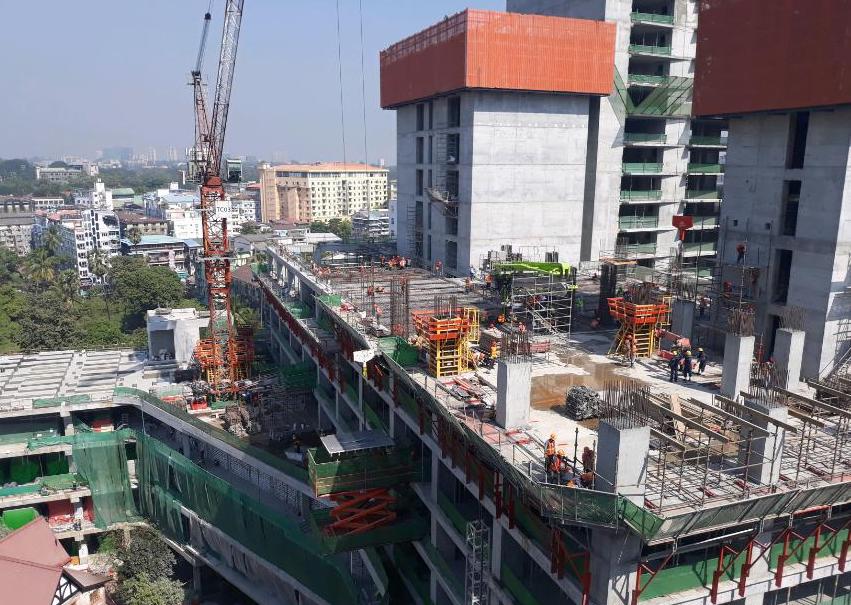 Yoma Central signs lease agreement with Slade Property Services
Yoma Central is pleased to announce the leasing of its Grade A office towers moves to the next level with the signing of Slade Property Services (SPS) as exclusive office leasing agents. The agreement covers a period of 2 years with Yoma Central and will begin on 19 January after the signing meeting. Under this agreement, Slade Property Services (SPS) will lease approximately the total NLA of YCP office towers, starting from January 2021.
Yoma Central's two 24-storey office towers at the very heart of Yangon's central business district are scheduled to be completed in 2022. The towers will provide 75,000 sqm of Grade-A workspace, within the integrated city quarter which connects them to the finest shopping, fine dining, hotels, hip bars and cafes.
According to Slade Property Services, the office real estate market in Yangon has remained buoyant, despite the pandemic. SPS indicates that Grade A office stock is expected to significantly pick up again in 2022 with the addition of Yoma Central and this new supply will likely put pressure on property standards. Accompanied by SPS's rich market knowledge and expertise, Yoma Central is determined to help businesses and employees to thrive within a safe and dynamic working environment.