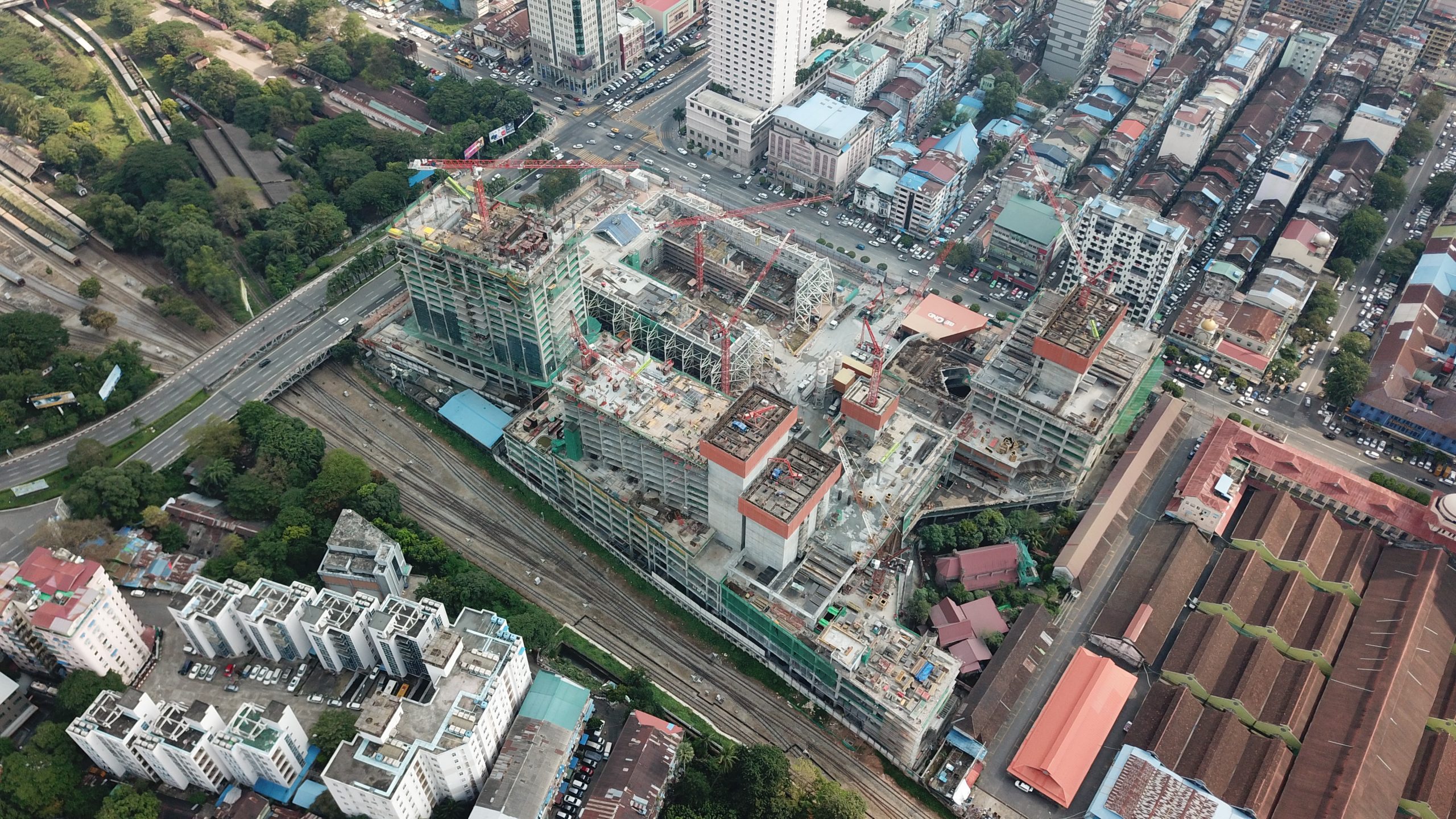 Yoma Central November 2020 Newsletter
Dear Friends, Investors and Partners,
This month we are bringing you good news. We are happy to announce reopened the Yoma Central construction site works on 23 October under strict safety measures outlined by the government. During the government's COVID-19 stay-at-home order and subsequent temporary site closure from 24 September to 23 October, our teams continued their off-site duties. We have worked towards minimising the impact of closure on the overall delivery plan by focusing on close alignment with our contractors and material procurement. You can find out more about it in a Construction Updates section below.
Furthermore, we have been nominated for a real estate award by PropertyGuru Myanmar Property AwardsProperty Guru in three categories. It is a great pleasure for us to be noticed by the honorable jury of this prestigious award.
Lastly, we would like to introduce you to our new Assistant Compliance and Approval/Social Manager – Alexander Kyaw Thiha Hla Myint, who is supporting our project in obtaining EDGE Certificate by IFC, which is another step in Yoma Central's road to sustainability.
Please let us know if you have any questions or comments, we are always looking forward to hearing from you.
Take care,
Yoma Central Team
---
Updates from the construction site
Contractors' alignment

We have on-boarded the fit-out contractors working on Tower 2 and, as a result, they are currently preparing shop drawings. Our substation contractor has successfully delivered Gas Insulated Switchgear (GIS) plants and positioned them on the site. A modern GIS system will allow us to increase not only the safety of the operations connected to gas usage but also bring down the costs of maintenance and exploitation, further improving the sustainability of the project.
We are also scheduled to commence Liquified Petroleum Gas (LPG) pipeline installation this month, essential for our future F&B outlets as the city of Yangon does not yet provide a reliable gas supply.

Materials

We have purchased and received facade materials which are ready for fabrication up to level 11 for Tower 1, level 10 for Tower 2 and level 8 for Tower 4. We have also procured raw materials for the facade up to level 19 for Tower 1, level 22 for Tower 2, level 9 for Tower 3 and level 14 for Tower 4.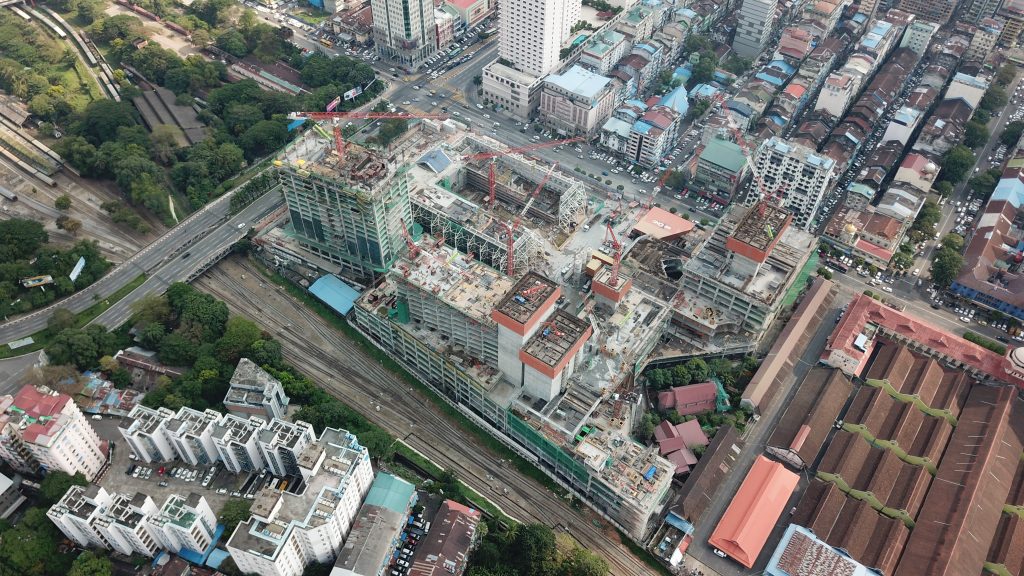 Tower 1 – The Peninsula Residences Yangon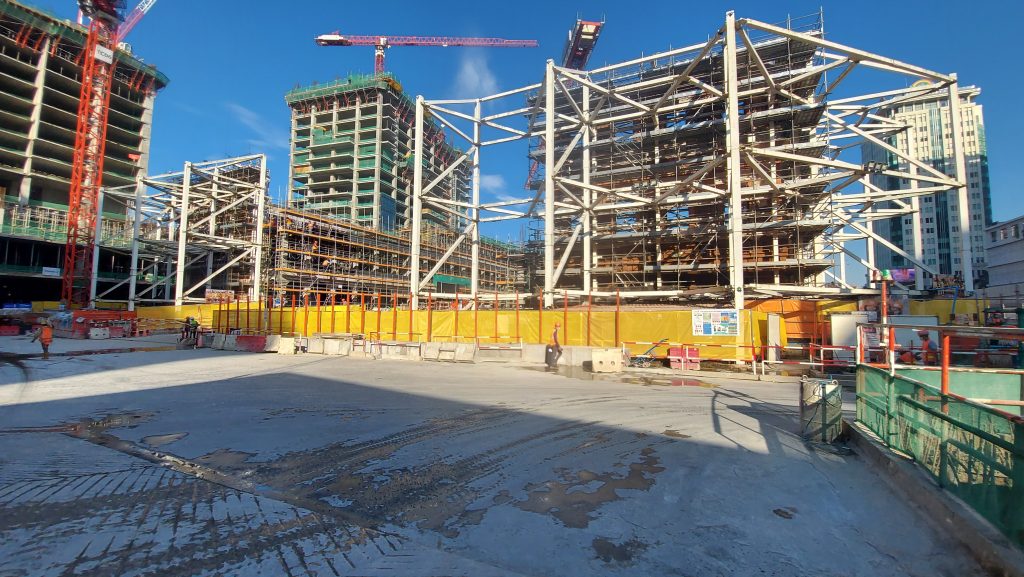 Tower 1's slabs have now reached level 17. We have also installed unitized wall panels (UWP) on the facade of level 6 and initiated UWP work on level 7. Currently we are proceeding with block work on Level 8.

Tower 2 – Westin Hotel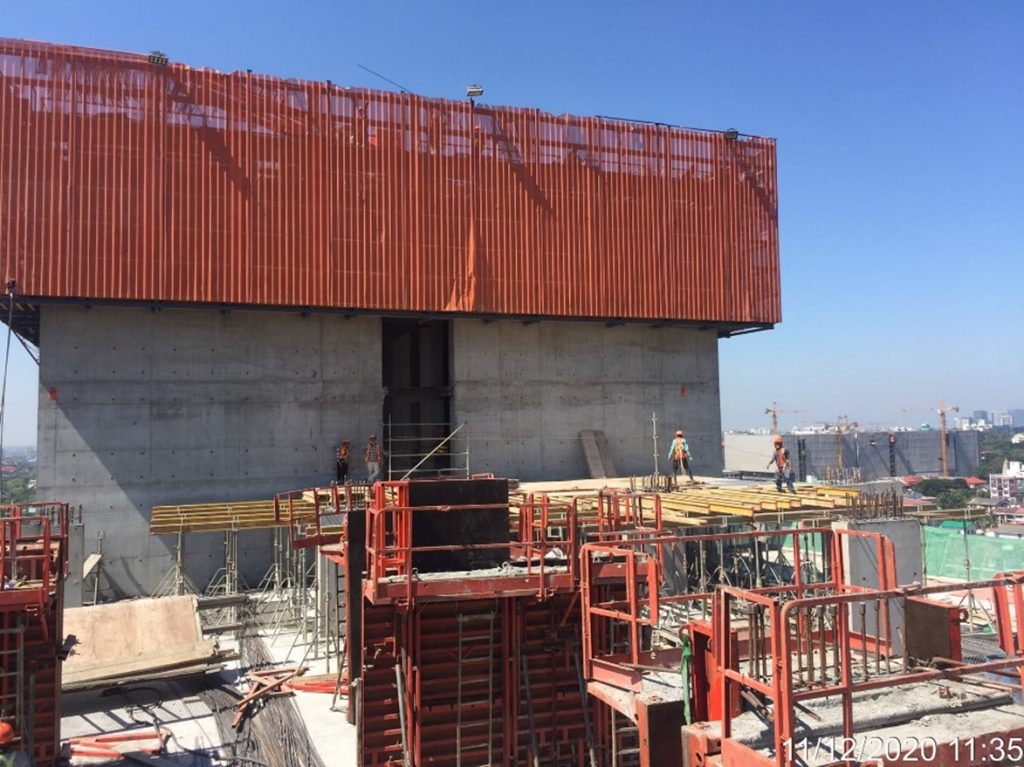 Installation of the slabs on level 12 has been completed and we have begun work on level 13. The block work in the basement and on level 2 is currently in progress.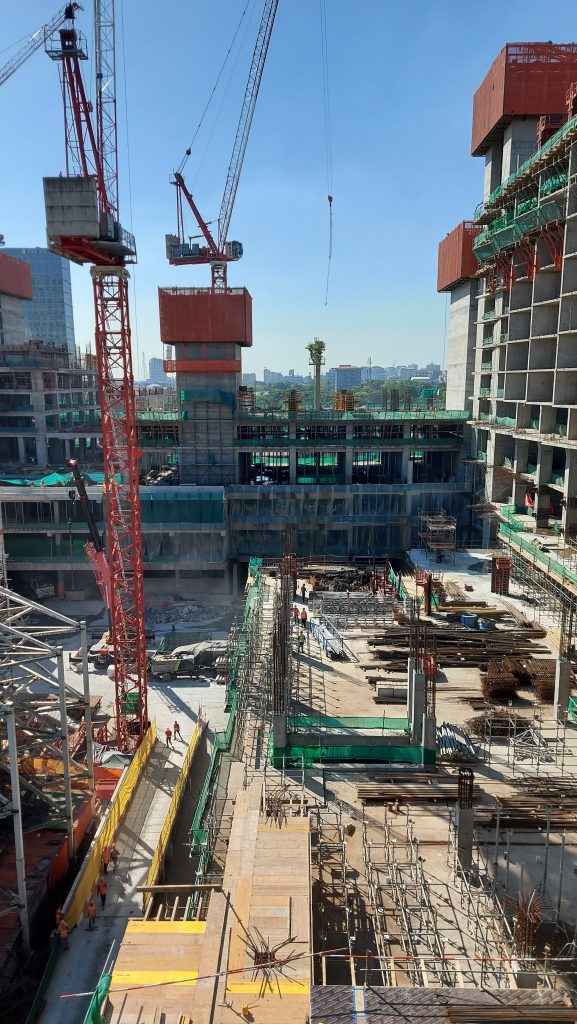 Tower 3/4 – Offices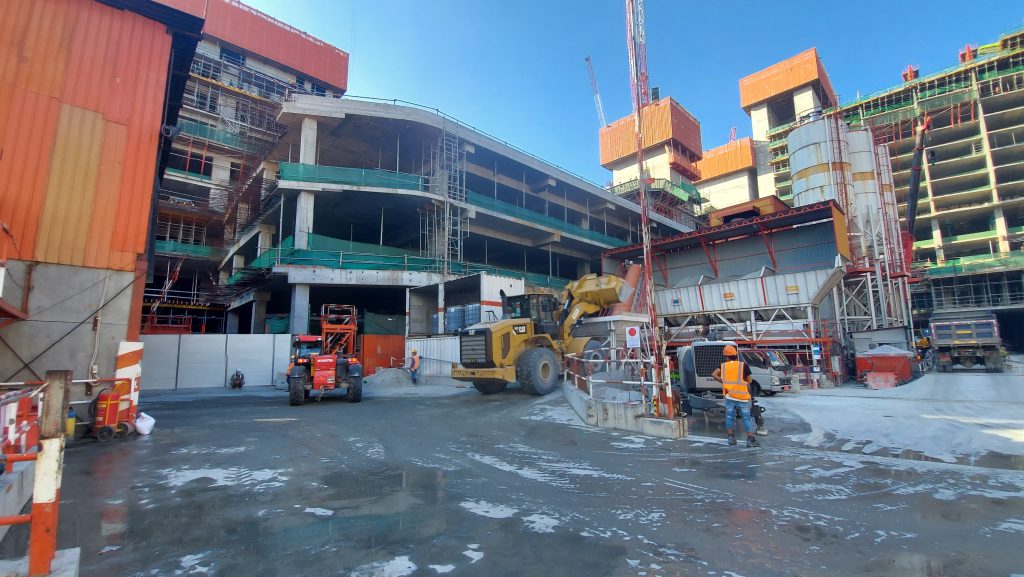 We are installing slabs on level 6 in Tower 3 and level 8 in Tower 4.

St Paul's Church

We have successfully concluded conversations concerning the boundary wall between the YCP site and the adjoining church. The construction of a fence between the two properties and the wider structural work is now able to continue. This update releases all outstanding work left to be done on the structure and substructure in the vicinity of the fence wall, which until now has been on hold.