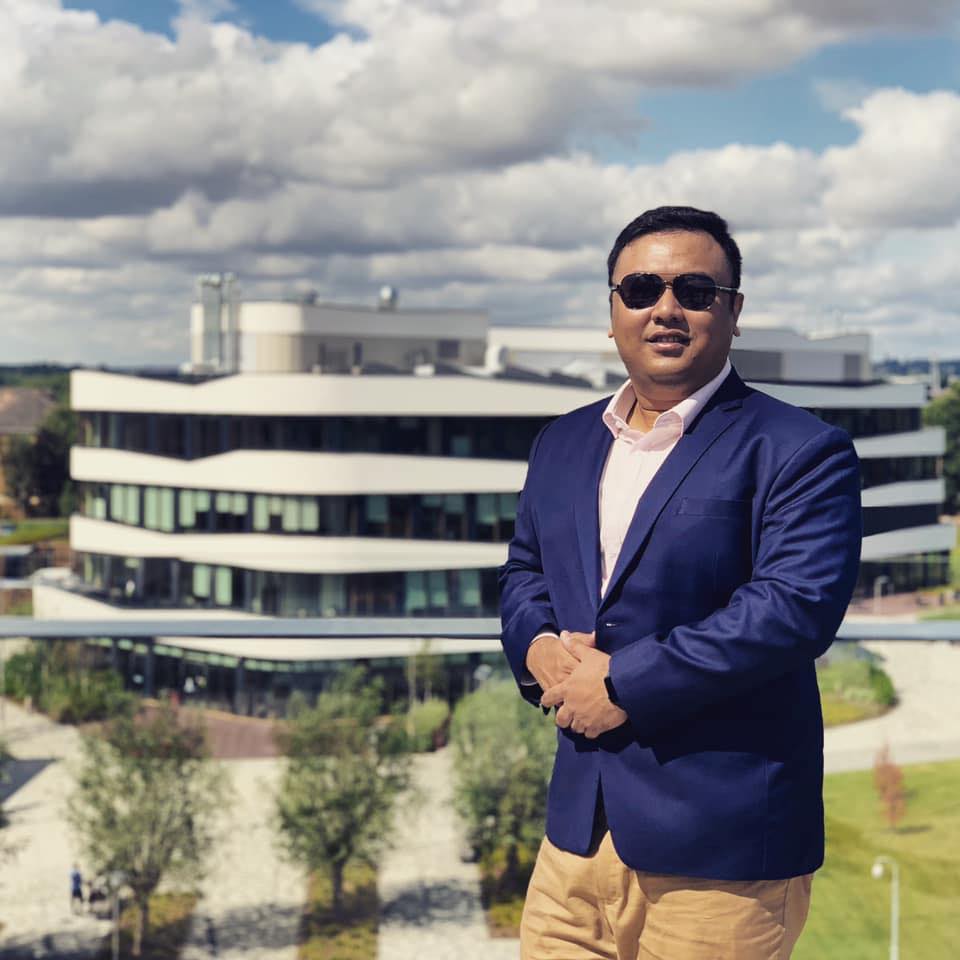 Yoma Central Profiles: Alexander Kyaw Thiha Hla Myint
Discover the people behind the Yoma Central Project. This month's Yoma Central Profiles features Alexander Kyaw Thiha Hla Myint, Assistant Compliance and Approval/Social Manager at Yoma Central Project.
Alexander is responsible for compliance on the Environmental and Social Management of the project. Prior to joining the Yoma Central team, Alexander spent five years working for one of the Fortune 500 Companies in Oil and Gas. He has an extensive experience in the HSE field especially in HSE Risk Profiling, Crisis Management, Hazardous Waste Management, Environmental Impact Assessment, Compliance, and Assurance.
In his professional history Alexander has led several Environmental Management projects and he was in charge of engaging stakeholders and managing Joint Ventures related to his profession.
Alexander graduated from Universititi Teknologi PETRONAS with a Bachelor of Engineering (Hons) Civil Engineering, majored in Environmental Engineering. Majoring in Environmental Engineering. He also holds a NEBOSH International General Certificate in Occupational Health and Safety and is a technical member of the Institute of Occupational Safety and Health (IOSH) UK. In addition to his technical qualifications, Alex is also an MBA graduate from the University of Northampton.
What was your experience of working for Serge Pun & Associates (SPA) and the Yoma Central Project
I have known Yoma and SPA to be one of the leading corporate brands in Myanmar for more than a decade now, especially when it comes to the real estate industry. In the midst of 2020, during the global pandemic, I was honored to be given an opportunity to become a part of the SPA & Yoma family. Before joining the team, I worried whether I could fit in here, coming from a professional background in Oil and Gas. Thankfully, I felt warmly welcomed and supported by my colleagues and boss from day one
How has your career developed here?
One of the most impressive things about this great organisation is the extent to which it nurtures and encourages employees to pursue their career development goals. Even within my short time at Yoma Central, I have already experienced support in defining my own career path.
For example, Yoma Central is currently pursuing the IFC Excellence in Design for Greater Efficiencies (EDGE) certification and it is therefore essential that I understand the requirements and application process for EDGE certification. The project management team have already supported my requests for comprehensive EDGE training and I have recently finished the EDGE Expert training which is a prerequisite to take an EDGE Expert Exam, which I have tentatively set for Mid December. I have been given an opportunity to attend the Social Risk Management Training course organized by the International Finance Corporation (IFC) in collaboration with Myanmar Environmental Assessment Association and supported by the Australian and UK governments too.
What is your working relationship with your boss like?
I report to Iain Fairbairn, the Project Director of Yoma Central Project. Iain is a supportive leader who always appreciates his team members and encourages us to push ourselves to reach new targets.
What is the impact of YCP on local community in your opinion?
As a large scale mixed-used development project, I believe Yoma Central will create thousands of job opportunities for people in many different professions and will have a great impact on Myanmar's economy. Even during the construction phase, this project has created more than 3,000 job opportunities across different sectors and has become a lifeline for thousands of families. In addition to employment, YPC provides skills development to its workers and increases their future career prospects. Once the project is in operation phase, I believe it will become one of the iconic features of Yangon too.
What is the biggest challenge you have faced so far?
Joining Yoma Central for me meant shifting from the Oil and Gas industry to Real Estate. It was certainly very challenging as those two sectors have distinctive cultures and practices. At the same time, it has been an opportunity to learn. I am thrilled to see how Yoma Central adopts industrial best practices and standards, not only in the construction methodology but also in managing its Environment and Social Impact, an area where I know I can make a difference. I feel glad to be a part of a team pioneering some of the best practices for construction in the region.