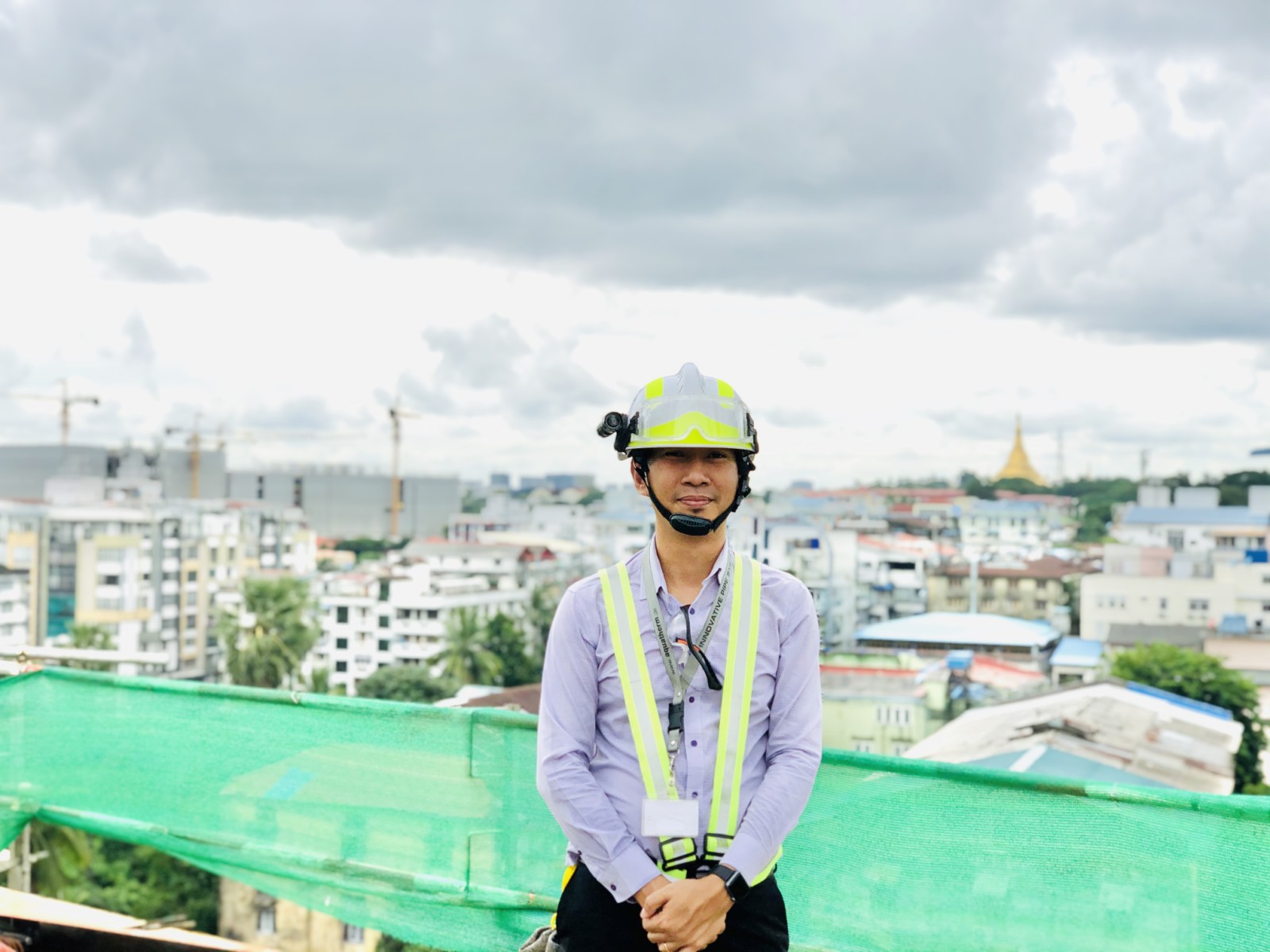 Yoma Central Profiles: Ko Ko Win Swe Tun
Discover the people behind the project. This month's Yoma Central Profiles features Ko Ko Win Swe Tun, Project Manager at Yoma Central Project.
Ko Ko Win Swe Tun is a Project Manager with many years of high-level experience in the field of planning and management when it comes to civil engineering projects. He has been involved in a number of prestigious real estate projects such as StarCity in Yangon and Kris Plaza, a mixed-use development in Naypyitaw. Outside of Myanmar, Ko Ko was a part of NEWater Infrastructure Plan Extension (NIPE) and infrastructure development at Gardens by the Bay in Singapore
Ko Ko holds a Bachelor Degree in Civil Engineering from Yangon Technological University. Outside of work, he is passionate about gardening.
What was your experience of working in SPA and on the Yoma Central Project?
I joined Yoma Central over 3 and a half years ago. It has been a wonderful journey. I have particularly enjoyed dealing with the various parties involved in the project: the internal team, contractors, consultants and local authorities.
Also, achieving project milestones such as completion of storm water drain, bored piling and foundations were great contributors to my professional and personal growth alike. I have to admit that I appreciate the structured and systematic project management style on the YCP team. I am proud to be a part of a team which pioneers project management systems in Myanmar's construction industry.
How has your career developed here?
I started at Yoma Central in early 2017 as a Construction Manager and I have since been promoted to Project Manager. This new role is a great honour to me. I appreciate the trust my superiors have in me and I hope I will, once again, prove myself and meet their expectations. I consider this new as an enormous opportunity for growth both personally and professionally.
What are the biggest challenges you have faced in your work on the Yoma Central Project?
During my work at YCP, I had to oversee the building of a storm drain during the 2017 rainy season. The project presented many major construction challenges, but I'm pleased to say it was a success. Rerouting and improving the storm drain done by Yoma Central Project is important not only to the YCP site, but to the whole of downtown. It upgraded flood mitigation and ability to safely move rain water around the city, which are essential for both safety and sanitation purposes of everyone living and operating in Yangon's busiest neighborhood.
How has your relationship with your mentor developed and how have you mentored and developed your own team?
I first met Stephen Purvis, CEO of Yoma Land, in 2014 and I have greatly admired his work in leading the team ever since. I strongly believe that empathy is the key to successful leadership, which is something that he has taught me. Ability to understand others is what builds trust and respect amongst people. That's why I always try to pay a lot of attention to my team-mates and do my best to connect with them on an intellectual and emotional level. They work hard and I feel a great sense of pride whenever the team performs well. I am fortunate to have shadowed Stephen and to have hopefully picked up some of his leadership qualities.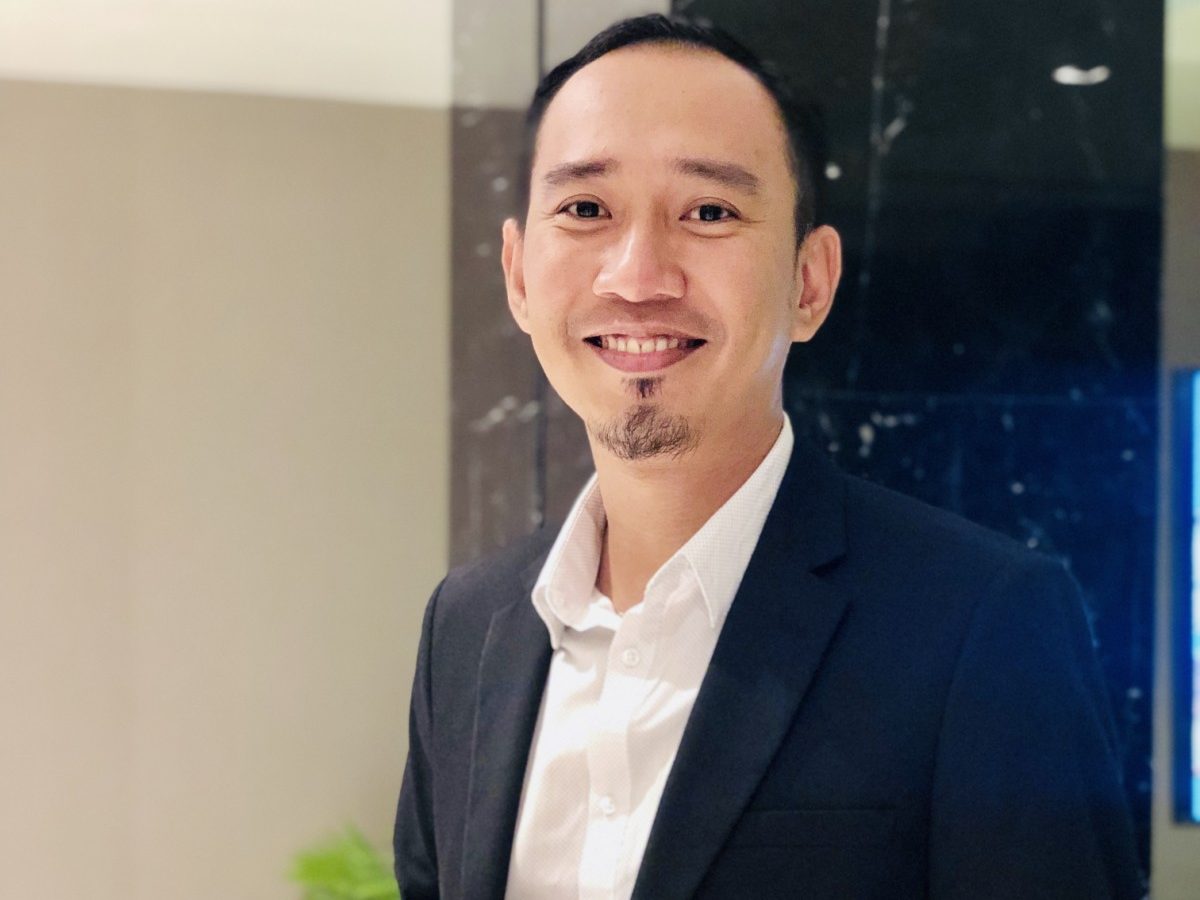 What is your working relationship with your boss like?
At present, I report directly to Mr Iain Fairbarn, YCP Project Director. I consider him a kind-hearted yet determined leader who on one hand, truly cares for his team, and on the other constantly encourages us to do better. I enjoy interacting with Iain and I am excited to learn more from him in the future.
Tell us something about your life outside of work
Between us, YCP is only the second most important project in my life. Being a father of a young girl is my life's most important assignment. Everything I do is really meant for her. Apart from being there for her, gardening is one of my real passions in life. One can say that I truly enjoy seeing things around me transform and grow, be it buildings or nature.
What do you feel the impact of YCP will be on the local community in Downtown Yangon?
YCP will bring many opportunities to Yangon and its people. It certainly will be a prominent landmark of the city but also it will become a new hot spot with business, leisure and cultural activities for various socio- demographic groups. As a team, we are doing our best to make sure that we are creating a space that will last and add value to the city and country. YCP has brought together number of renowned consultants, designers, architects and other professionals which resulted in a rapport from leading international brands and businesses.
The attention to detail we insist upon when implementing safety protocols, introducing management standards or performance procedures has bought confidence to luxury brands who in turn, now are ready to invest in Myanmar. Arrival of high-end brands will certainly uplift the image of the city and country attracting more visitors and further investments. To me, this part is the most important. I am thrilled thinking about all potential employment and vocational training possibilities for the local community.
How has your life changed since you began work on the Yoma Central Project?
My friends and family often joke that I am Yoma Group's secret ambassador. I often bring up Yoma Central Project in conversations with my friends and relatives, I 'live' the project and I am proud of its impact on my city. I am also fond of other Yoma Land projects, and especially enjoying the amenities provided by Yoma Group. It's fair to say that I feel a strong connection to Yoma Group, my team-mates and the values we live by every day.